Unframed Prints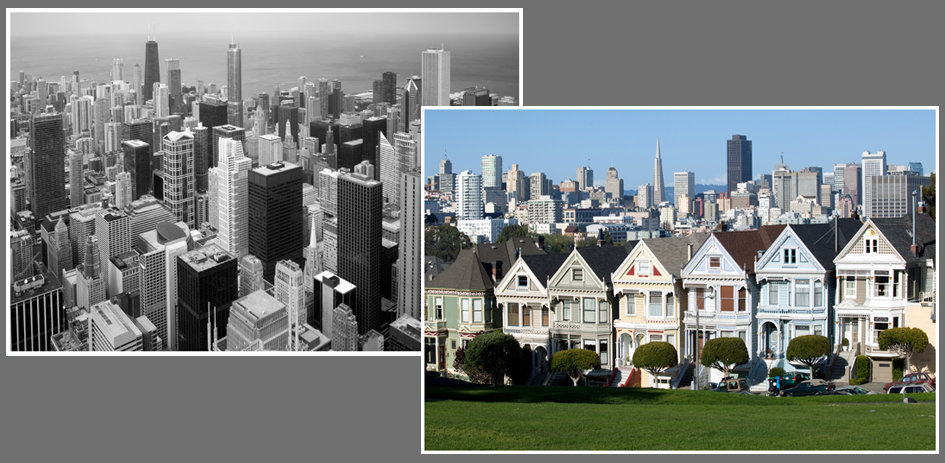 We use premium professional grade archival photo paper and archival pigment ink.  More details on paper types below.
All media is acid-free rated for 100-150 years of life so prints won't fade.
Black/gray inks are used to create excellent black and white prints.
Photo prints are available in Color, B&W and Sepia.
All prints have a ¼" white border to make framing easier.
No watermarks or other borders will be on prints except panoramas which have the option of having the city name and white border.
Custom sizes and fabric papers available.
Some prints may be cropped slightly different than shown on the site.
Good option if you want to choose a specific frame style, you can even ship prints directly to a local framer.
Paper Types
Satin finish is our default paper and most popular. Intermediate reflectivity, between glossy and matte. A good choice if you are not sure about paper types. (10 mils thick)
Glossy finish has great saturation and detail if you want very vibrant colors and are not worried about too much light reflecting off the print such as having a lot of sunlight. (9 mils thick)
Matte finish is our thickest paper offered on the website and offers exceptional color and blacks. No reflectivity. Museum Quality. (12 mils thick)
Metallic Glossy (Special Request) Thicker than standard glossy, slight metallic look for exceptional saturation and detail. (10.5 mils thick)
Premium Matte (Special Request) Excellent very thick matte. 100% cotton. Exceptional color. Very flat reflectivity. (21 mils thick)
Shipping and Returns
Prints ship within 1-3 business days of order via USPS Priority Mail or UPS Ground in a durable shipping tube.
Expedited shipping for unframed prints. We can often ship overnight or 2 day guaranteed delivery for an additional fee. Just contact us before placing an order.
We will replace incorrect, damaged or defective orders within 30 days.  If you not happy with our prints, we will refund your order subject to certain limitations such as the size of the order.  Please contact us and we will resolve any issues with you on a case by case basis.
Size/Price Chart
| | | | | | | | | | | | | | | | | |
| --- | --- | --- | --- | --- | --- | --- | --- | --- | --- | --- | --- | --- | --- | --- | --- | --- |
| Size (in) | 4x6 | 5x7 | 8x10 | 8x12 | 10x15 | 11x14 | 12x15 | 12x18 | 16x20 | 16x24 | 20x24 | 20x30 | 24x36 | 26x40 | 30x45 | 40x60 |
| Price | $9 | $14 | $29 | $35 | $45 | $49 | $69 | $79 | $105 | $110 | $150 | $159 | $169 | $195 | $219 | $249 |
---